YINENN Bath Shower Sponge Loofahs XL (80g/pcs) Mesh Pouf Shower Ball, Nature Bamboo Charcoal Soft Body Scrubber Exfoliating for Silky Skin, Full Cleanse, Lather Pack of 3 Pastel Colors
Home
-->
Products
-->
Home and Kitchen
-->YINENN Bath Shower Sponge Loofahs XL (80g/pcs) Mesh Pouf Shower Ball, Nature Bamboo Charcoal Soft Body Scrubber Exfoliating for Silky Skin, Full Cleanse, Lather Pack of 3 Pastel Colors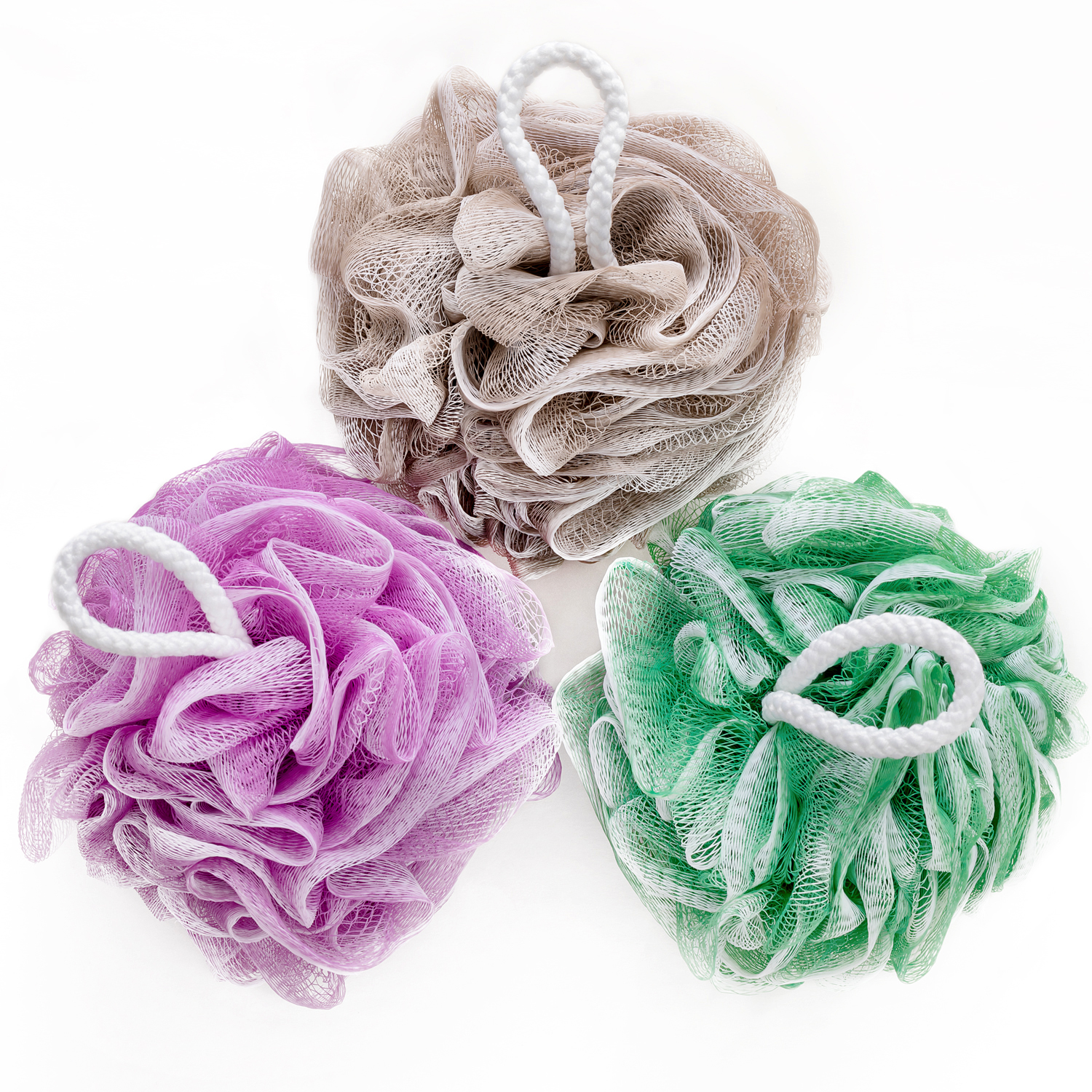 Product Description:
❤️ A MUSH HAVE EXTRA LARGE MESH SWIRL BATH SPONGES LOOFAHS
❤️ SUPER SIZE and WEIGHT: 80 Grams Density and approx 6.5 inches in width,a perfect size fits in your hands.Large collection of mesh loofas for longer lasting lather.Extra dense exfoliation for smoother skin with long soft cotton tape handle to hang dry.
❤️ PREMIUM QUALITY: YINENN loofa sponge made from natural bamboo charcoal and eco-friendly materials, body exfoliating, cleans sensitive skin.
❤️ EXCELLENT FAMILY 3 PACK of PASTEL COLORS: Our bath sponge series of 3 extra large mesh pouf combos(80 grams each) comes in spa color combinations suitable for both men,women,children and toddler to complement any bath or shower.
❤️ LONGER LASTING LATHER: YINENN bath sponge loofah is designed with magnificent mesh,every single mesh pouf will holds up beautifully and easily forms mounds of lather with your favorite soap and shower gel.
❤️ ADVANCED DESING AND 100% SATISFACTION CUSTOMER SUPPORT: Easy to hold and convenient to be hanging,Extra strong soft cotton tape handle for placing over the hand to scrub or for hanging dry when finished.YINENN bath sponge loofah with 10-Years Manufacturer's Support and 30 days no-questions-asked return policy. Value for money, Buy the YINENN shower loofah, worry free today.
Pre:YINENN Bath Shower Sponge Loofahs XL (80g/pcs) Mesh Pouf Shower Ball, Nature Bamboo Charcoal Soft Body Scrubber Exfoliating for Silky Skin, Full Cleanse, Lather Pack of 3 Fresh Colors Next:END