YINENN Shower Curtain Liner PEVA 8G Mildew and Stain Resistant,Anti Bacterial,Waterproof,Nontoxic, Pro-Environment, No Chemical Smell-Rust Proof Metal Grommets-72''72'' with 12 Metal Hooks (white)
Home
-->
Products
-->
Home and Kitchen
-->YINENN Shower Curtain Liner PEVA 8G Mildew and Stain Resistant,Anti Bacterial,Waterproof,Nontoxic, Pro-Environment, No Chemical Smell-Rust Proof Metal Grommets-72''72'' with 12 Metal Hooks (white)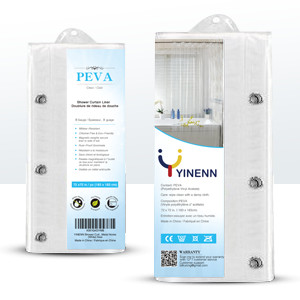 Product Description:
YINENN Shower Curtain Liner PEVA 8G Mildew and Stain Resistant,Anti Bacterial,Waterproof,Nontoxic, Pro-Environment, No Chemical Smell-Rust Proof Metal Grommets-72''72'' with 12 Metal Hooks (white)
Manufacturer part numbere:white-shower curtain
RELIABLE PEVA 8G SHOWER CURTAIN LINER:

YINENN shower curtain is made from thoroughly tested PEVA material, which is made to withstand bathroom environments.100% PEVA NONTOXIC material that does not let off a chemical smell.

The 100% polyester fabric curtain is water repellent and mildew resistant, keeping your shower and those showering in it cleaner than your average curtain. It goes overboard in the hygiene department to ensure you get an unpolluted, refreshing experience with every time you shower.

The antibacterial curtain is non-toxic, so it won't emit the harmful chemicals that often come with vinyl or plastic curtains. Also, the antibacterial part means it resists unsightly, not to mention unhealthy, mold and mildew buildup and can be easily rinsed clean after use. It's also machine washable, so you don't have to invest in a new one every time you do a deep clean of your bathroom.

ANTIBACTERIAL MOLD RESISTANT SHOWER CURTAIN:
It is effortless to maintain and easy to use. You can do a quick rinse and clean up with water or a damp cloth,which ensures that shower curtain remains free of bacteria, mold and mildew buildup. It's machine washable, so you don't have to invest in a new one every time you do a deep clean of your bathroom.

YINENN SHOWER CURTAIN LINER BLENDS INTO ANY BATHROOM DESIGN:
As for design, this is a case where we have to give in to the concept that sometimes the classiest things are the most simplistic. It's a no-nonsense pure white color that will match any bathroom. The fabric is smooth but highly textured to promote water bead formation and prevent the curtain from soaking.Plus, the curtain has some little well-thought-out extras that make it stand out, including reinforced hole hooks and a weighted hem ( magnets on the bottom) that ensures water stays in the shower, where it belongs.

FULL WARRANTY GUARANTEE AND BONUS ITEMS:
A must have YINENN shower curtain liner with 1-Year Manufacturer's Warranty and 30 days no-questions-asked return policy. Customer satisfaction is our top priority.BONUS ITEMS:set of 12 rustproof stainless steel shower curtain rings hooks.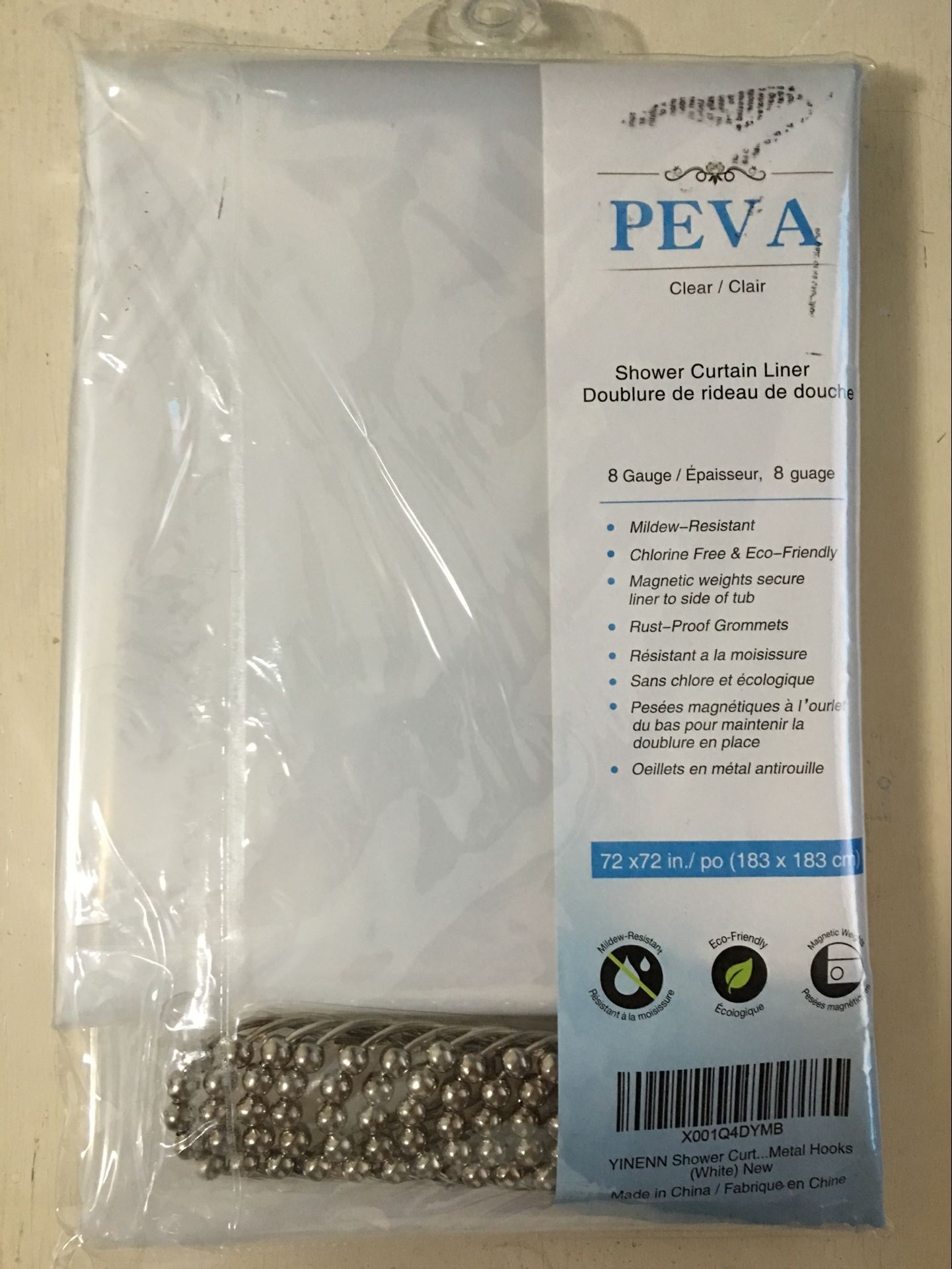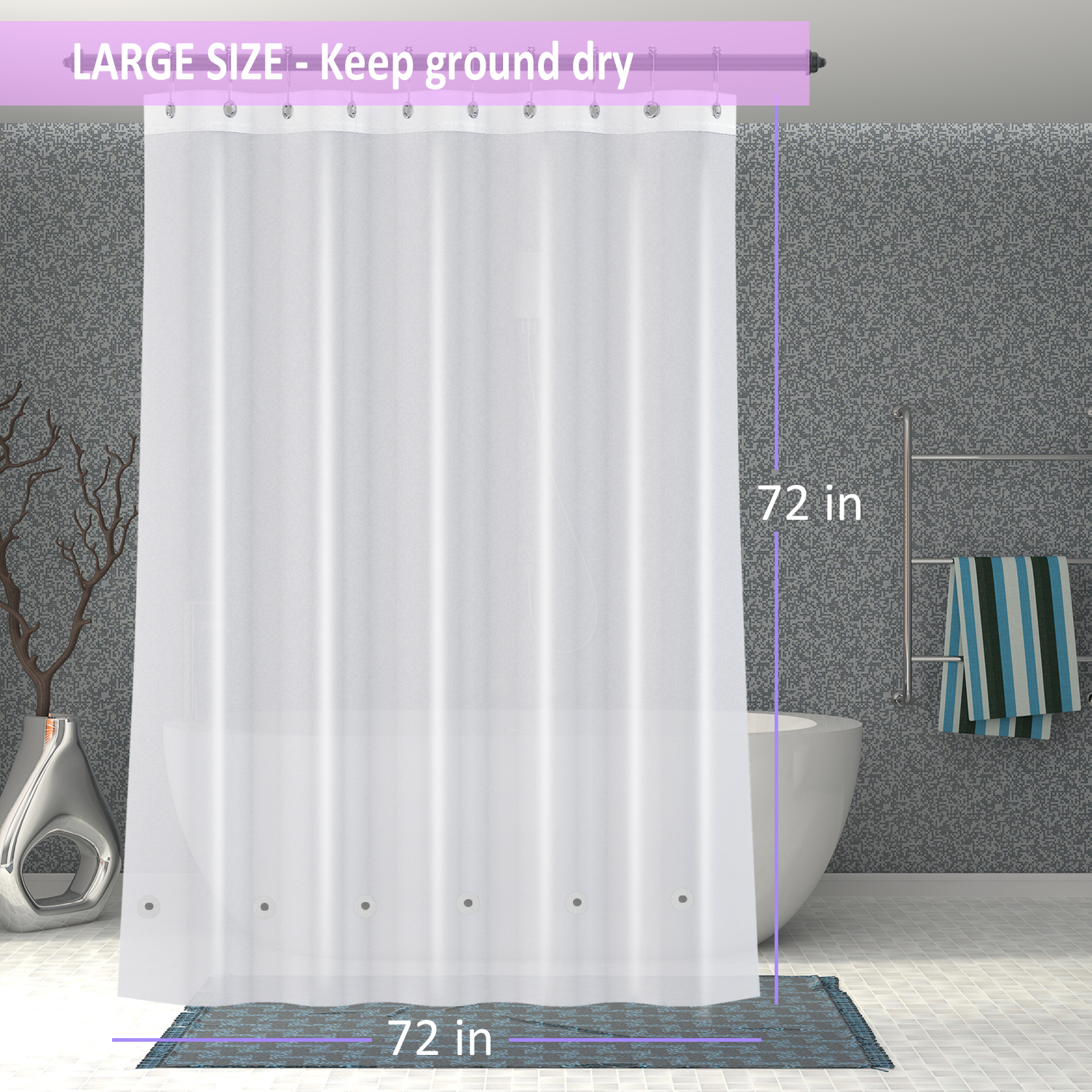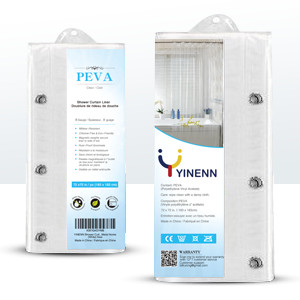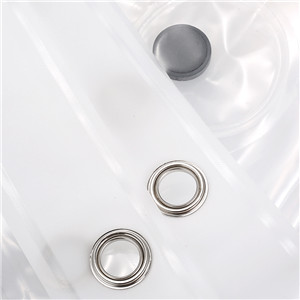 Pre:G6-BT Next:Generic items